Massachusetts Drug and Alcohol Rehab
At Emory Recovery Center, we have years of experience treating individuals and families affected by substance use and mental health disorders. Our Drug & Alcohol Rehab in Massachusetts, is a continuum of services that integrate our patients back into a healthy and productive lifestyle. Our evidenced-based addiction treatment curriculum is coupled with 12 step fellowship support as well as medication assisted treatment. We have found that this approach in tandem with a long-term treatment plan is highly effective in treating substance use and alcohol addiction.
Our staff utilizes an individualized approach in treating every patient and coordinating a treatment plan that is comprehensive and holistic. In our drug rehab, clients work with our staff to to build a solid foundation of recovery in a highly structured environment. Reach out today to learn more about our program!
Some of our In-Network Insurance Providers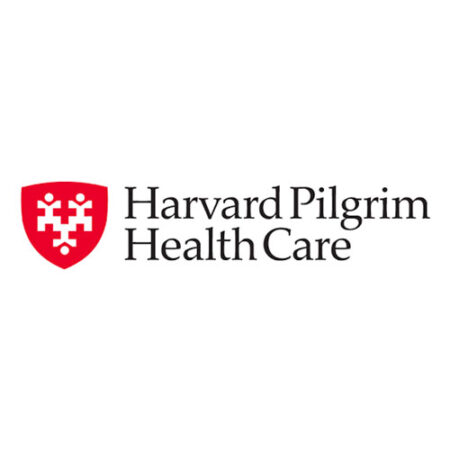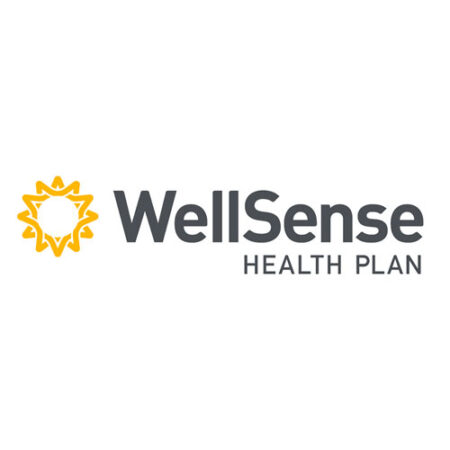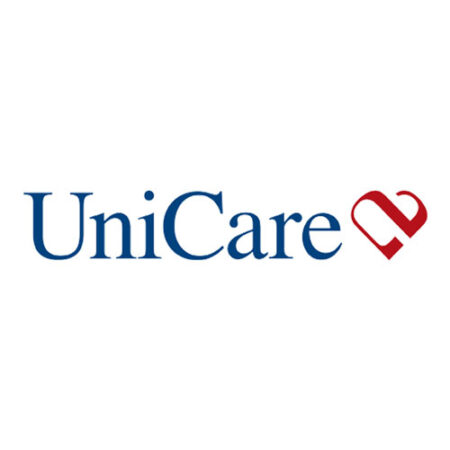 OUTPATIENT ALCOHOL & ADDICTION TREATMENT
Our experienced clinical and medical team has been on the forefront of substance abuse and dual diagnosis treatment in Massachusetts for many years. We have dedicated our lives and careers to help those in need to recover fully and live a happy, joyous and free life.
Each of our patients have different circumstances and backgrounds that may have led to their substance abuse and mental health issues. Our dedicated staff works to established a personalized plan specific to each individuals unique needs.
We believe in strong community support for our patients. Our programs are designed to build a network of recovery both with us and outside our walls. Recovery is a lifelong process and it is crucial to have a strong system of support.
Joint Commission Accredited
The Joint Commission accredits more than 20,500 healthcare organizations worldwide. They focus on continually improving health care by setting the highest standards for health care quality throughout the world.
What individuals are saying about Emory Recovery.
Andrew Henrickson
2022-09-29
My experience at Emory has been nothing but positive. From the groups to the staff, it is refreshing to be accepted for who you are. It is the best thing that has happened to me in a long time and I have seen the program change so many peoples lives for the better.
Emory recovery center's staff truly cares about the well being of their clients. In a time where many treatment facilities do not have peoples best interest at heart , this new facility is different. Highly recommended treatment for your self or your loved ones.
Emory Recovery Center is the one of the best addiction treatment facilities in Massachusetts. Emory has the most compassionate and professional staff who truly understand how to treat the disease of addiction. If you are looking for a supportive and safe environment to start or continue your recovery journey then I highly recommend reaching out to the staff at Emory.
Michael Divver
2022-08-24
Emory is hands down a facility that I would feel comfortable sending a loved one to. I had the chance to tour the facility as well meet the clinical team. Everyone there has one goal and that goal is to help people recover. If a loved one is struggling with addiction, Emory is definitely a program you can trust.
Nicholas Healey
2022-08-12
Words can not express how truly grateful I am for the Emory Recovery Center. They helped one of my closest friends through the toughest parts of his life. If you or a loved one needs help, these guys should be your first call.
Kristen Ahlstedt
2022-08-11
The Emory staff are both professional and respectful. Over the years they have assisted so many people on their road to recovery. I had the pleasure of visiting Emory Recovery Center and had a wonderful time. If you need help, or have any questions regarding recovery, the team at Emory is more than willing to extend a hand at anytime of day.
The team at Emory Recovery is great. I've called them countless times for help with friends and loved ones. They'll guide you in the right direction regardless of the situation or if you're going to one tof their programs. Definitely call them if you have any questions or need help with an intervention for a loved one. They'll go the extra mile to get you the help you need.
Robert Coderre
2022-06-26
This is one of the best recovery centers in New England! Anyone who wants help will receive all the help they need to recover from addiction. I have referred many folks to this program and the results have been great. This is the right place to refer your loved one or o if you need help yourself! True servant leaders!
Emory Recovery Center: Drug and Alcohol Rehab in Massachusetts
Emory Recovery Center in the South Coast of Massachusetts stands ready to assist those battling substance use and mental health disorders. We provide programming and resources for individuals and families in the grip of addiction and dual diagnosis issues. Our Massachusetts Drug Rehab program is designed to reintegrate patients into a healthy and productive lifestyle, offering a suite of services encompassing evidence-based addiction treatment, 12-step fellowship support, and medication-assisted treatment.
A New Approach to Drug Rehab in Massachusetts
Emory Recovery Center has redesigned how addiction and mental health treatment is delivered. We offer a spectrum of services tailored to the unique needs of each patient all under one roof. Our treatment approach combines the latest evidence-based addiction treatment methods with the time-tested 12-step fellowship support and medication-assisted treatment and management. This comprehensive approach ensures that our patients receive the best care possible while not worrying about going to multiple providers and appointments. Our full team of professionals crafts an individualized treatment plan for each patient, focusing on their needs and recovery goals. We provide a structured and supportive environment that fosters safety and trust, crucial elements in the journey to recovery.
Flexible Outpatient Rehab in Massachusetts
Understanding the diverse needs of our patients, we offer a flexible outpatient drug rehab program in Massachusetts. Our program includes Day Treatment, Intensive Outpatient, and Outpatient services, providing options for those who need to balance work or other responsibilities with their treatment and recovery. Our comprehensive approach to recovery includes an extensive therapeutic curriculum, medication-assisted treatment, case management services, individual and group counseling, and alumni programming, supporting patients at every stage of their recovery journey.
Embracing Medication-Assisted Treatment in Massachusetts
Emory Recovery Center recognizes the effectiveness of medication-assisted treatment (MAT) in addressing substance use and alcohol addiction. We incorporate this crucial component into our treatment programs as part of our commitment to providing comprehensive care. Our MAT program is seamlessly integrated into our evidence-based addiction treatment curriculum and 12-step fellowship support, offering a holistic approach to recovery.
Fostering Healing Through Individual and Group Counseling in Massachusetts
At Emory Recovery Center, we believe in the healing process's power of connection and communication. We offer individual and group counseling as integral parts of our comprehensive treatment program in Massachusetts. Our experienced staff works closely with each patient to understand their specific needs and goals, developing a treatment plan that is as unique as they are. Our group counseling sessions provide a platform for patients to connect with others on the same journey, fostering a sense of community and mutual support.
Leading the Way in Drug Addiction Treatment in Massachusetts (MA)
Emory Recovery Center is more than just a treatment center; we are a community committed to helping individuals overcome addiction. We understand that addiction is a complex disease that permeates every aspect of one's life. We offer comprehensive addiction treatment services in our drug and alcohol rehab programs. Our team of experienced professionals provides personalized care that addresses each patient's physical, psychological, spiritual, and emotional needs.
A Wide Spectrum of Addiction Treatment Services
We offer evidence-based drug addiction treatment services for various substance use disorders. Whether you're battling alcohol addiction, Adderall addiction, benzodiazepine addiction, or any other substance use disorder, we're here to help. Our alcohol and drug addiction treatment center in Massachusetts (MA) is designed to provide comprehensive, evidence-based treatment for clients with substance use disorders. We are dedicated to helping individuals and families find hope and freedom from addiction.
Navigating the Path to the Right Treatment Center
Finding the right treatment center can be a daunting task. But with Emory Recovery Center, you can rest assured that you're in good hands. We guide you through the process, from the initial research to asking the right questions, contacting the rehab center, and making the appropriate referrals if a higher level of care is needed. An informed decision is the best; we're here to provide all the information you need to make that decision.
Making Treatment Accessible
At Emory Recovery Center, financial constraints should not be a barrier to receiving quality treatment. We understand the financial burden that addiction can place on individuals and their families. That's why we've dedicated years to working with insurance providers to obtain coverage for our clients. Our intake team is committed to maximizing your insurance coverage to minimize out-of-pocket expenses. If you need help finding treatment, reach out to our team. Our goal is to ensure that anyone needing treatment can get the help they deserve.
Emory Recovery Center is committed to providing the highest quality of care for individuals struggling with addiction. Our comprehensive approach to treatment and our commitment to individualized care make us a top choice for those seeking recovery in Massachusetts. Whether you require detox, residential rehab, day treatment or ongoing outpatient support, Emory Recovery Center is here to help you every step on your journey to recovery. Reach out to us for help today!Drug & Alcohol 
Emory Recovery Center is dedicated to helping individuals and families affected by substance use and mental health disorders in Massachusetts.
Our program offers a range of services, including Day Treatment, Intensive Outpatient, Outpatient services, and medication-assisted treatment, to meet the unique needs of each patient. With our experienced staff and comprehensive approach, patients receive the support and assistance they need to build a solid foundation of recovery and achieve lasting success. If you or a loved one is struggling with substance use or mental health disorders, contact us today to learn more about our Massachusetts rehab program.